Well I had a great time this weekend, tho my liver may disagree with me. I'm totally broke but don't regret it as these opportunities come less and less these days, and I've too many regrets not to seize the moment. So, first up - Maria's farewell soiree. Friday evening at the Duke of Richmond with co-workers, friends and pseudo-sister in-law.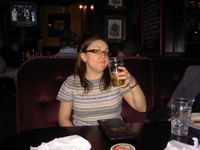 Next event, next night – Welcome Cappy at the Flatiron. A lot of people I'd just met, but some faithful favorites and, of course psuedo-sister in-law. I got much drunker this night, due mostly I'm sure to Kevin's introduction to the car bomb. Which I then made Hayley try and of course had to have another to show her how it's done. Great fun. .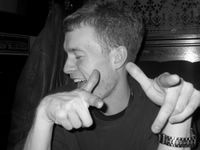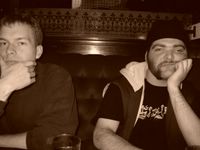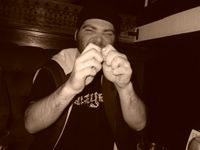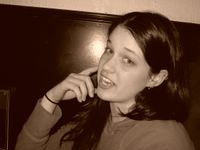 Jeremy not amused with Kevin and senor pepper finds true love...
So forgive me dear liver, as you can see it was too much fun to pass up.As usual, the rest of the photos are posted at clarapics, in the 'bye maria' and 'cappy flatiron' albums.
*update*

i had a little fun with some of these pics - they're in the 'remastered' album.