So
Connie
you're first up in the pickapic….

Here's my makeup 'bag' in all its glory. Glorious disarray anyway.
Maria,
wanted to see my teeth so here ya go. Check out those canines. Grrowr.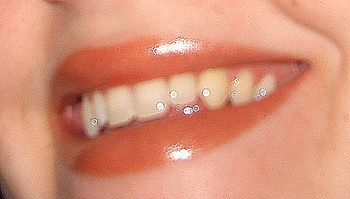 Ice Queen
- Jeremy says we have to wait a bit for the swan boats to come but don't worry I'll get that pic.

Jamie
, the hunt is on for the most decrepit vehicle on the streets of Toronto.

Denise
, I could post a pic of Jeremy and I together right now, but I'm going to get something new for you.

thanks for your participation and patience regarding some of the pics (and the fact that I always say/write pic instead of picture). I'll always be open to any curiosity/challenge if you lot get anymore bright ideas.