These are both me. if you're wondering why the black dress pic is in there look closer. No underwear + camera flash = peekabo bum. The black bra and Nigh's shirt I did not wear out like that, tho I did in high school. Well I had no boobs then so it wasn't trampy. It was more artistic.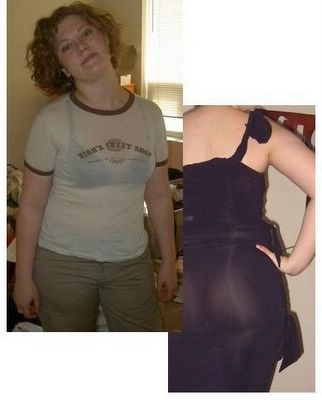 p.s. that's my annoyed yet patronizing face I so often have to use with jeremy.
p.p.s - HAPPY BIRTHDAY EM!!
guidelines for HNT