This morning I walked to work alongside the multitude of cyclists celebrating bike week. it was kind of cool having little to no cars on the road. Right when I got to Yonge & Dundas a bike cop wiped out in the center of the intersection, how embarrasing. As I was walking I was approached by a homeless guy for a smoke. This happens several times a day so nothing big there. I said no, as usual, and then he said 'well give me what you have left there' pointing to my half a cigarette I was currently smoking. 'um, no I'm smoking it', 'c'mon just give me that' and he started following me. 'NO THIS IS MINE!' then I run away. Geez! The gall. Maybe there are some things about downtown that are annoying. People asking me for money or cigarettes everyday is one of them. I'm going to start carrying suckers and handing those out. Hey who doesn't like candy?

So this weekend was my sister's bridal shower. Not painful as most showers are, it was actually fun. Delish food, lots of booze, fun games and good company. It was just my immediate family and we had a game of Marry Date or Dump while I played bartender. I even made up little drink menus. With freely flowing wine and a bunch of ladies pontificating upon which celebrities they'd get involved with – how can you not have a good time?

My beautiful farm: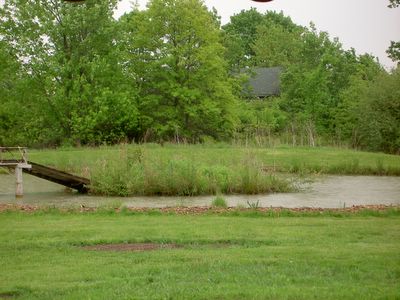 Some cloud pics from this weekend that I've submitted to the society:
KT's new room – my two favourite areas: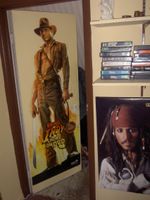 Lilu's new look and Kt's delish Turtle cheesecake:
And lastly, KT's new haircut that looks like a certain Thunderkitten we all know and love:
Pics from Jenna's shower and the farm this weekend are at
nigh.ca
for all you nighs out there.